Space Girls Show
Come one, come all! Benn and I are having a show of the Space Girls this Saturday. Several of our wonderful partners in crime, the models, will be there. Details are in the poster below. Until April, it's the only place you can see the Space Girls. Plus, we have new pieces that have not been seen before. We'll post our pieces back up here on DA after the show.
We hope to see you all there!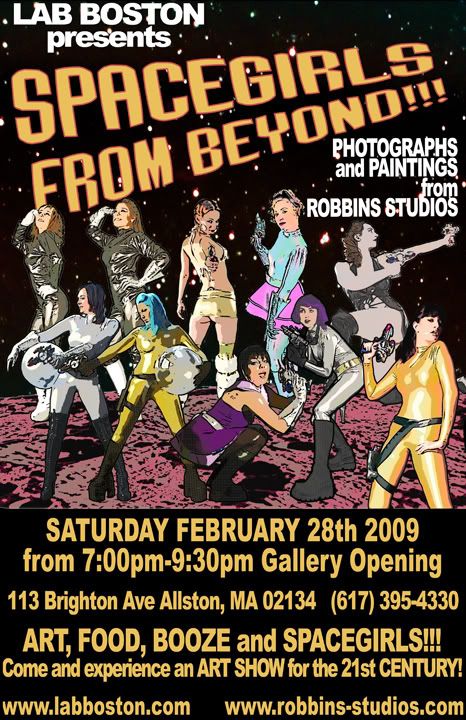 The Space Girls Will Return!!!
Other places you can see me: